Friday & Saturday
11 am to Midnight
4051 S. Lafountain
Kokomo, IN 46902
Phone
765.455.BREW (2739)
our SPECIALS
Find our Thursday Pairings, Weekend Specials, and Daily Specials below!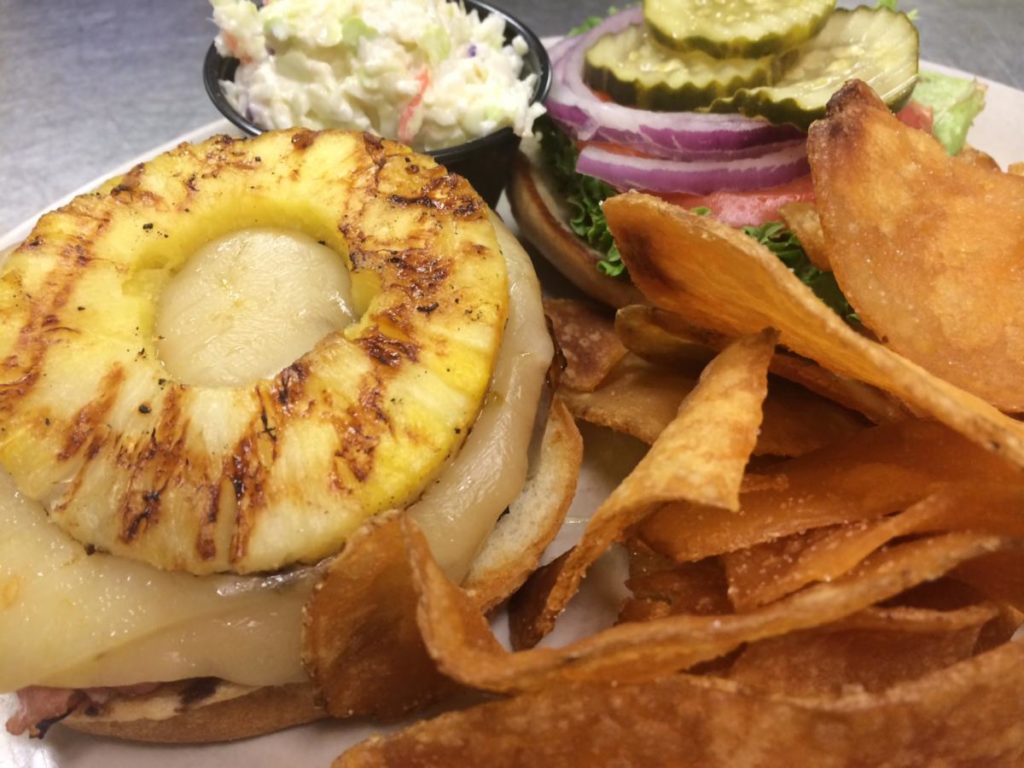 THURSDAY PAIRINGS - FEBRUARY 20, 2020
Huli Huli Chicken Sandwich  
Tender grilled chicken, basted in a sweet soy and sesame sauce, topped with grilled ham, pepper jack  cheese, and grilled pineapple.  Served on a kaiser roll with lettuce,tomato, onion, and pickle.  Served with chips and cole slaw  ........$9.99
$3 Mugs of Green Apple Sour Ale (mug club only) 
$4 Pints and Mugs
$3.50 House Margaritas   
Green Apple Sour
It starts with the scent of green apples and takes a quick turn towards the sour.  Lactic acid and tart green apples are what makes this beer unique.  This one will please any sour beer fan.  Prepare to pucker!
ABV=5.7%     IBU=10     O.G.=1.054
WEEKEND SPECIAL - FEBRUARY 21-23, 2020
Smokehouse Bacon Wrapped Meatloaf    
Our homemade meatloaf wrapped with bacon and smoked with Hickory wood to give it that Smokehouse flavor.  Served with mashed potatoes and gravy, and country style green beans..$10.99
Recommended Beer: Stoplight City Red
DAILY SPECIALS
Find our daily specials below and be sure to follow us on social media for real-time updates about food specials, gift card specials, and events!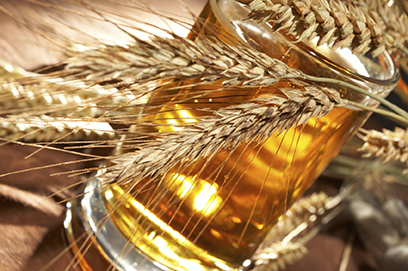 MONDAY
"Mug Club Monday" Great Deals for all Members More info on the Mug Club
Voted "Best Burger in town" by Howard County Living, All burgers are $6.99 all day long **except Full Moon & specialty burgers**
$3 mugs (Mug Club Members only)
$3.50 Margaritas!
Growler Fills Just $8.00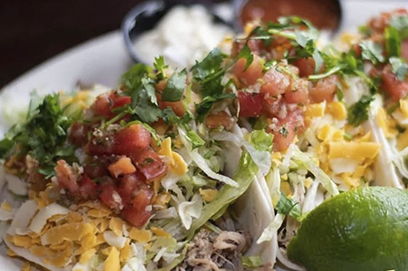 TUESDAY
$3 Pints of Seasonal Beers
Taco Tuesday! Brisket, Pork & Chicken Tacos $2.25 each and Fish or Shrimp Tacos  $3 each
$2.50 Well Drinks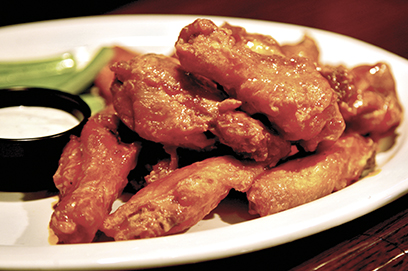 WEDNESDAY
Pilsner Day, $5 23oz. Pilsners All Day Long
$3.50 Long Island Iced Teas
"Wing Wednesday": $0.60 boneless wings and $0.75 bone in wings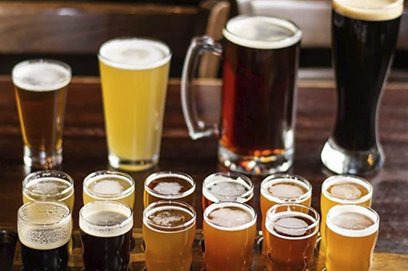 THURSDAY
Pint Day, $4.00 Pints and Mugs All Day Long (Mugs for Members Only)
$3 New Release beers for Mug Club Members
$3.50 Margaritas!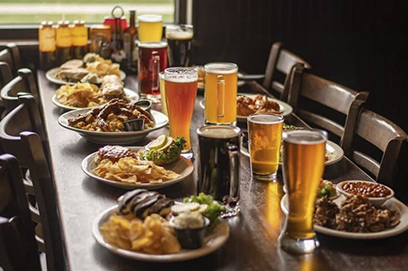 FRIDAY
Growler days, Growler Fills Just $8.00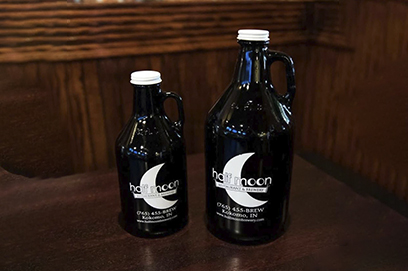 SATURDAY
Growler days, Growler Fills Just $8.00
In the Spring of 2007, Half Moon Resaturant & Brewery opened – becoming Kokomo's first and only brewpub. We pride ourselves in making great tasting, fresh beer using the finest traditional ingredients. Our beer is hand-crafted in a state-of-the-art 3.5 barrel all grain brewery, serving great beverages in the "City of Thirsts." We use the choicest 2-row malted barley and wheat, domestic and imported hops, as well as select strains of brewer's yeast.  There are no preservatives or artificial ingredients added…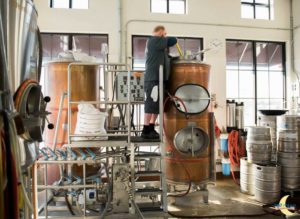 …and we serve great food to go along with our hand-crafted beer. Here at the Half Moon our motto is "The Freshest Taste In Town".  Nowhere else can you get a fresher beer than one at the brewery in which it is made. For lunch or dinner why not enjoy our freshly cut steaks, fresh baked brewers rolls, house smoked BBQ, or fresh home made desserts?  We want you to enjoy our fresh beers and fresh made to order entrees as much as we enjoy creating them.
We support many community events and celebrate the history of Howard County both on our walls and in our menu because we love the community and the people we serve!
Cheers!
Become a part of our exclusive Mug Club Today!
Benefits Include:
Invites and Deals at all of our Tapping events
Drink from our 25oz mug for the price of a 16 oz. pint
$3 mugs every Monday
Let your server know that you would like to become a part of our exclusive Mug Club today!